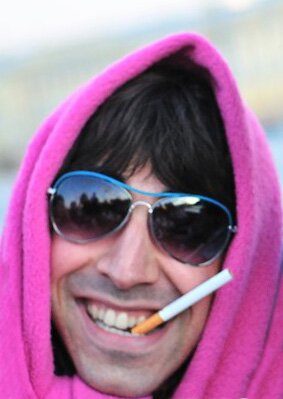 Tembolat Gugkaev is a Russian designer, which surely goes to the world level. Working with plants and enterprises around the world, he won fame in the design industry. His works are distinguished by the originality and freshness of the decisions and have already received their fans in many countries in Europe, America and Asia.

While most of his works exist in the form of concepts, but it begins to implement the most popular works.

Tembolat Gugkaev was born in North Ossetia-Alania, learn many creative professionals, has long worked as a jeweler in the world-famous jewelry company. He currently lives and works in St. Petersburg. Many travels around the world.

The scope of his interests is very wide — from street furniture to a variety of accessories — and continues to expand.
«I know that someday the world will be ruled by beauty and harmony»